HummingBoard Gate
With the Unique mikroBUS
click board™ Connector
HummingBoard Gate
With the Unique mikroBUS click board™ connector 
The HummingBoard Gate is the device you have been waiting for to fulfill all your IoT needs. Based on NXP's i.MX6 series, a low power, full featured board, that can run your MQTT broker to consolidate and route your IoT messaging. You can expand the data you can collect by easily adding sensors using mikroBUS click boards, then deploy your Node-Red flows to act on the data collected. Want to collect and analyze your data in real-time? Upgrade to a Quad Core NXP i.MX6 SOM and provide real-time visualization of your data points stored in Elasticsearch or MongoDB.  Looking for the home of the future? The HummingBoard Gate is fully supported by the OpenHAB home automation project.
click boards™
MikroElektronika is constantly expanding its range of click boards™, small extension boards with a standardized mikroBUS™ pinout that offer easy hardware expandability and rapid prototyping for embedded developers. The current range has over 150 click boards™, with new ones being added weekly.
The mikroBUS™ pinout is what makes designing and prototyping with click boards so simple. Developers can just plug a click board™ into a corresponding mikroBUS™ socket, instantly connecting it to a HummingBoard Gate without having to perform any additional hardware settings.
More info at : www.mikroe.com/click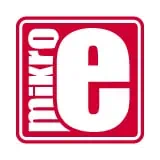 The mikroBUS™ standard defines mainboard sockets and add-on boards used for interfacing microcontrollers or microprocessors (mainboards) with integrated circuits and modules (add-on boards).
The purpose of mikroBUS™ is to enable easy hardware expandability with a large number of standardized compact add-on boards, each one carrying a single sensor, transceiver, display, encoder, motor driver, connection port, or any other electronic module or integrated circuit.
Created by MikroElektronika, mikroBUS™ is an open standard — anyone can implement mikroBUS™ in their hardware design, as long as the requirements set by this document are being met.
See full specifications here (PDF )
Thank you for your message. It has been sent.